My son loves handing stuff to people. He's still handing me stuff as I write this. Here's a few pictures of him at work!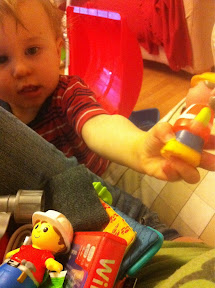 Here's a JCB driver, as you can see my lap is already pretty full.
A flag? For me? I'm... Honoured?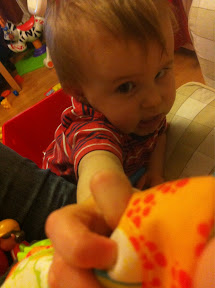 A cloth book.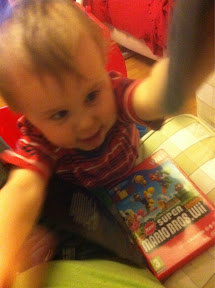 A daddy sock followed by...
A Nintendo Wii game.
A Mega Blok brick.
A Mega Blok box.
He's now filled me and the sofa with toys and only toy left is his Fisher Price Bounce n Spin Zebra. I'm thankful he can't pick that up yet!
- Posted using BlogPress from my iPhone